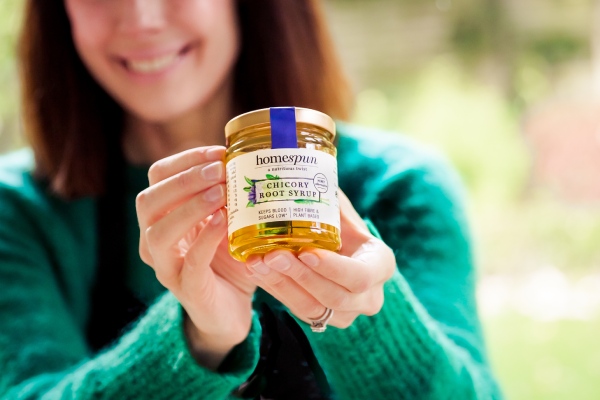 Case Study: Homespun Chicory Root Syrup
When Erica Sheehan, founder of health and innovative food brand Homespun was in the process of developing new products she came across chicory root syrup. Erica recalls;
"In truth, I stumbled on it and while I was intrigued by this delicious honey-style nectar, I didn't have any immediate intention of bringing it to the market as an end product in its own right".
Homespun are well known for their tasty and healthy granolas that are free from gluten, wheat and refined sugar. Erica had been looking to broaden the product portfolio and she quickly realised that it could be the next product that Homespun offer to their customer base;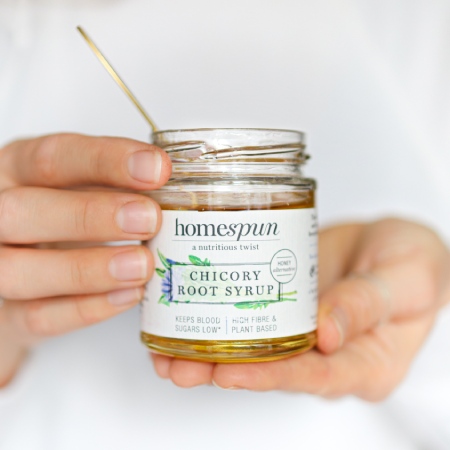 "I began to play around with it and fold it into more and more recipes in my kitchen, I became fascinated by this delicate syrup and its enormous potential to bring low sugar sweetness to home baking and cooking" Erica stated.
She was also surprised to learn that chicory root syrup is up to 60% as sweet as sugar and has only half the calories. In addition, it has gut healthy prebiotic fibre. Realising that it was not easily available in health shops or supermarkets Erica recalls
"I became inspired to launch a retail jar aimed at consumers who could use and enjoy it just like I was."
Launching Homespun Chicory Root Syrup
To get to the next stage of product development, Erica got in contact with NCC Food Ingredients;
"What happened next was NCC was recommended to me by another customer of theirs and once I got connected with Fintan, it was plain sailing. He was a fountain of knowledge and insight and has a real passion for inulin. He really encouraged me to go for it – there really was a gap in the market. NCC were also very competitive and business like – very helpful for a small business like ours."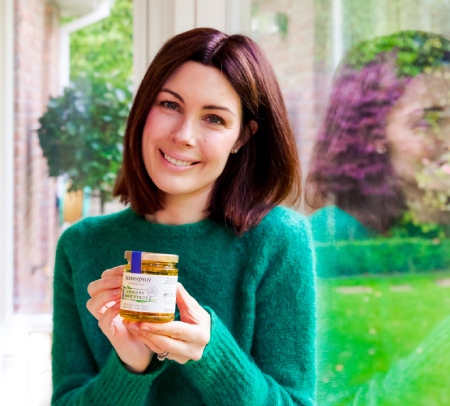 Erica's first non-granola product, Homespun Chicory Root Syrup was launched in September 2020. The reaction received since launch has been great, with lots of positive feedback from customers and the public including nutritionists, dieticians, diabetics and individuals following plant-based diets. Erica has since included Chicory Root Syrup into a new flavour of her Quinoa Crunch granola – Cocoa, Cashew and Hazelnut, helping the brand bring about a 25% reduction in sugar levels. The plan is to now incorporate chicory root syrup into the ingredients of a soon to launch Homespun snack range, reducing the sugar content and partially replacing maple syrup.
NCC's Fintan McConnell reflecting on the partnership stated,
"We are delighted to be providing Chicory Root Syrup to Homespun. I believe this is a perfect example of how NCC Food Ingredients works closely in a collaborative way with our customers. Homespun is a premium Irish brand and we look forward to continuing and growing our partnership with them".
Homespun Chicory Root Syrup is available across Ireland in health food stores, Avoca and other fine food stores as well as Supervalu and launches on August 26th in Tesco Ireland. In addition it is also available online via Amazon.
Require assistance with developing a new product or reformulating an existing range?
If you are looking to replace or reduce sugar with a natural alternative, then we can assist. We have the experience and expertise when it comes to reformulation as well as developing new products.
NCC Food ingredients are an award-winning sourcing provider of functional and innovative ingredients. Our customer base ranges from international producers of foods and beverages to small niche artisan creators of fine foods. For further information fill out the form below and we will be in touch.